Smart School Councils Community (SSCC) are a charity helping change the way that schools run their school councils.
We built them a class meeting tool that helps pupils manage their own class discussions and collectively vote on school-wide decisions.
Traditionally a school council is formed of a small number of pupils that meet infrequently to discuss issues they and others are having at the school, in order to identify changes that can be made to mitigate them.
A Smart School Council on the other hand involves every single pupil in the school, directly addressing Ofsted requirements on British Values, SMSC, and Prevent, and giving every pupil an opportunity to make positive changes in their school.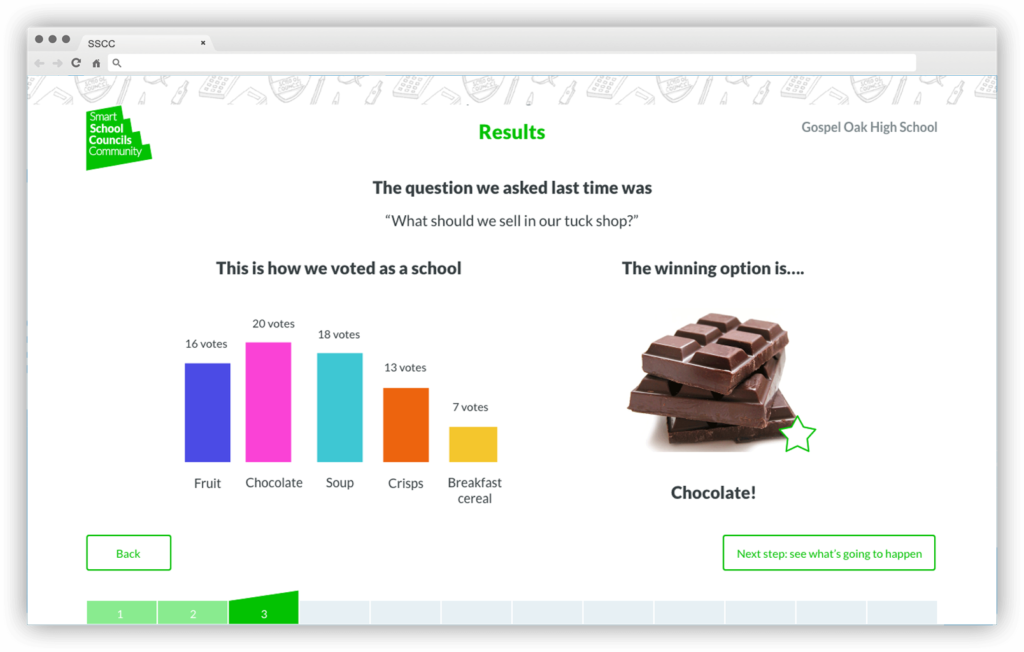 At the time of approaching us an SSCC Smart School Council used Google Forms to administer their school meetings.
This worked at first, but as time went on SSCC realised that they would need a bespoke web application to make the experience smoother, and in order that they could gather their own specific analytic statistics, such as class meeting performance and meeting frequency.
Outlandish was proud to work with SSCC in building their new Smart School Council class meeting tool, which is now being used in schools across the country, getting more children involved in making positive changes to their own school, and in doing so learning about how to cooperate with their peers in a progressive and democratic way.
"As a young charity making our first big step into the world of digital, Outlandish were the perfect organisation for us to work with. They avoided the jargon, communicated well, and showed commitment to really understand what we wanted. Most of all, they delivered a fantastic tool that teachers and pupils in our schools love."

Greg Sanderson, Co-Founder, SSCC